Jatropha Curcas Tree is a perennial shrub or tree. Is a good tree for environmental conservation, also a remedy for various skin diseases.
SABUNI YA ASILI YA MMBONO / JATROPHA NATURAL HERBAL SOAP
Sabuni ya asili yenye mafuta ya asili yanayosasaidia kutunza ngozi yako dhidi ya:- Mwasho wa ngozi, Harara, Fangasi, Mapunye, Chunusi, Upele, n.k
Hutumika kama kinga kwa ngozi uitumiapo kuogea. Huifanya ngozi kuwa nyororo muda wote. Hutumika kama kipodozi cha asili kwani haibadilishi mwonekano asili wa ngozi, Pia ni vizuri ukiitumia kabla na baada ya kunyoa kwani itazuia kuota vipele.
Pia hutumika kama sabuni ya watoto wadogo (Baby Soap) pia wenye harara na michubuko ya Nepi kwani ina virutubisho vya asili na haina kemikali za viwandani.
Inasaidia kurejesha ngozi yako katika uasili baada ya kudhurika na matumizi ya mikorogo na vipodozi hatari.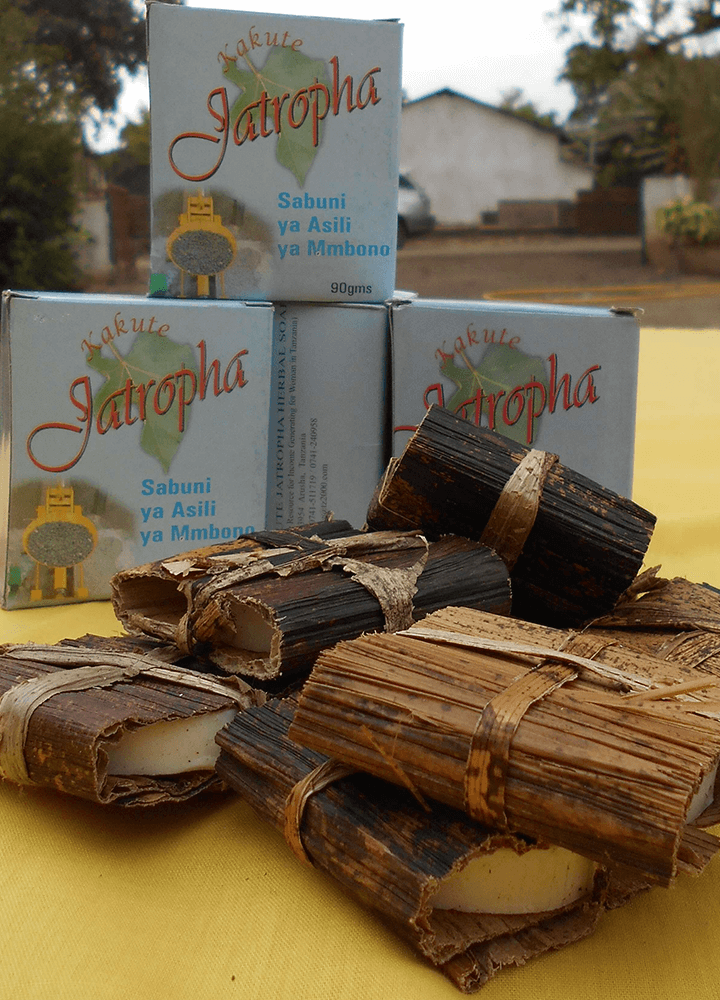 Natural Soap with natural Oil that help to protect and care your skin against:- Itches, Rashes, Fungus, Ringworms, Pimples, Skin Sports etc.
It's a skin protection if used as a bath soap, It makes the skin softly all the time, Used as a natural cosmetic as it does not change the natural appearance of the skin, It is also good if you use it before and after shaving as it will prevent rashes.
It is used as a Baby Soap also to those with itches and skin bruises caused by pampers, this is because it have natural nutrients and does not contain industrial chemicals.
It helps to restore your skin to the natural after being damaged by the use of hazardous cosmetics.
We offer training on how to establish herbal soap industry; Including manufacturing, marketing and establishing sales networks.